Melanie's Book
In 1776, Daniel Barton's trading business is ruined by the war with the British, and their blockade of his hometown, New York City. Nearly broke, he finds himself deemed unacceptable by the parents of the girl he loves, Rose Post, whose family owns much of Staten Island. When General Benedict Arnold offers a chance at payment and a letter of marque if he'll help defend Lake Champlain against a British incursion, Daniel decides to take a chance and becomes a privateer. He'll raid British ships for the cause of freedom and love. Will he get rich and win the girl he loves, or will he go to a watery grave?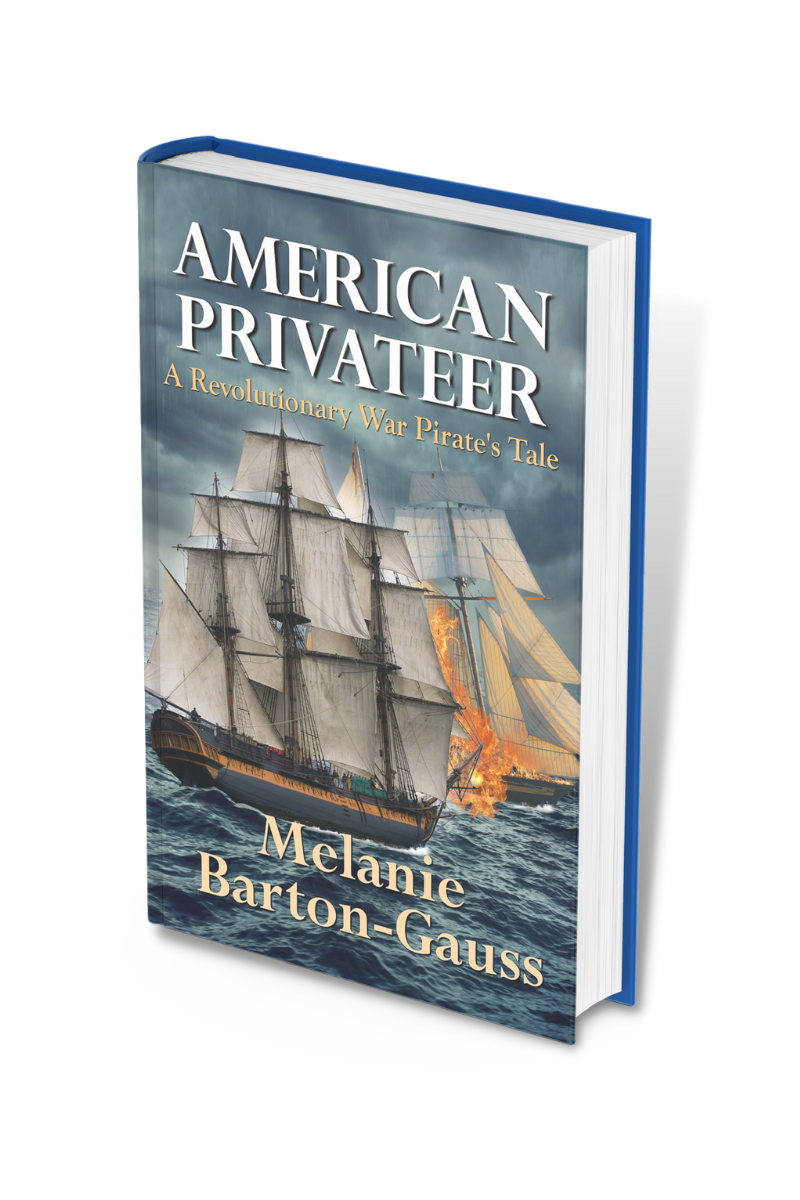 Melanie Barton-Gauss - Author
Melanie Barton-Gauss grew up in an adventurous family with parents who loved to sail the Finger Lakes and Lake Ontario in Upstate New York. She studied English and vocal music at the undergraduate level, and writing and rhetoric at the graduate level. She served as an English and music teacher in Florida. Her understanding of history is through the arts and travel, particularly music and literature. She is also a documentary and non-fiction addict. Melanie lives with her husband Jim, and her two dogs, Max and Sam in Melbourne Florida. When she's not writing, she loves to travel, paddleboard, and go to concerts.
Testimonials
"Read many books in this genre American Privateer stands with them all. The story line lends itself to another book or two. What happens with Rose and Dan and the lives of the characters in Williamsburg? A good read."
"This Sicilian-American fan of Mario Puzo said with many others that he was often imitated but never duplicated. Well so much for that theory for me till American Privateer by Melanie Barton Gauss. Please allow us to follow the charterers of American Privateer through the American Revolutionary War and the remainder of 18th century America."
"Huzzah! Huzzah!! Huzzah!!! for Barton-Gauss, a true storyteller in every sense of the word! What a fun debut to read. Kept me up late at night wanting more."